Planning a move can be one of the most stressful times in a person's life. In order to make your move go as smoothly as possible, we have provided the following information to help you plan your move:

Moving Checklist
With so much on your mind, it can be impossible to remember everything you need to finish before your move. Click Here to download a copy of United's Inventory Checklist.

Top of Page


Moving Reminders
United Van Lines has created the Interactive Moving Guide. By providing your e-mail address and the date of your move, United Van Lines will e-mail you weekly reminders about important steps in preparing for your move. Click Here to sign up for United Van Lines email reminders.

Top of Page


Estimates
Wiltfong Moving & Storage provides free, no obligation estimates. To request an estimate electronically, click here or contact Wiltfong Moving & Storage at (800) 955-6118.

Top of Page


Moving Tips
Wiltfong Moving & Storage has prepared a list of moving tips to help you prepare for your move:
Summer is "peak" moving season. If you can be flexible about when you move, don't wait until the summer. Also, the first and last days of the month are extra busy. Specify the exact date you want to move and when it will be convenient for an agent to visually survey your household and prepare an estimate.

Tour your house before the agent arrives. Check from attic to basement and determine what will be moved and what will be discarded. Show your agent everything you will be moving.

If you plan to do the packing yourself, start collecting suitable containers and packing materials.
Set packing goals and deadlines. Have all packing complete by moving day.

Notify the post office that you will be moving. Provide them with a forwarding address (temporary or permanent). Click here to notify the U.S. Postal Service of your move.

If you are being relocated at your company's request, find out what portion of your moving expenses will be paid by the company. If your company has a written moving policy, ask for a copy.

Dispose of all flammables such as cleaning fluids, aerosol cans, fireworks and matches. Drain the fuel from your power mower and other machinery. Discard partly used containers of any substance that may leak. Empty the water from your steam iron.

Obtain a written appraisal of antique items to verify their value. Don't wax or oil wood furniture before moving, because some products may soften the wood, making it vulnerable to imprinting from furniture pads.


Unplug all electronic equipment such as television sets, home computers, stereos, etc. 24 hours in advance of a move so they will be at room temperature on moving day. Moving a TV set and other electronic equipment in which heat is still retained could cause internal damage.

Top of Page


New City Information


Moving to a new city brings with it a lot of uncertainty. We have provided these valuable tools to make your research easier.
Search for a home in your new city using Realtor.com. The Official Internet Site of the NATIONAL ASSOCIATION OF REALTORS®.
Search for businesses in your new area using Yellowpages.com & Superpages.com.
To research schools in your new area, visit The School Report.
For more information on your new city, visit YAHOO! Get Local.

Top of Page


Change of Address
The U.S. Post Office has provided information to help you notify all of the necessary parties of your move. Click Here to visit the post office.

Top of Page


Helpful Brochures
United Van Lines has compiled detailed brochures about moving issues. Contact Wiltfong Moving & Storage to request any of the following brochures: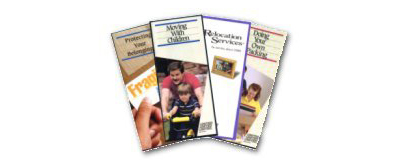 Pre-Planned Moving Guide

Relocation Services

Tax Deductible Moving Expenses

Doing Your Own Packing

Protecting Your Belongings

Moving Your Computer

Moving Appliances

Top of Page